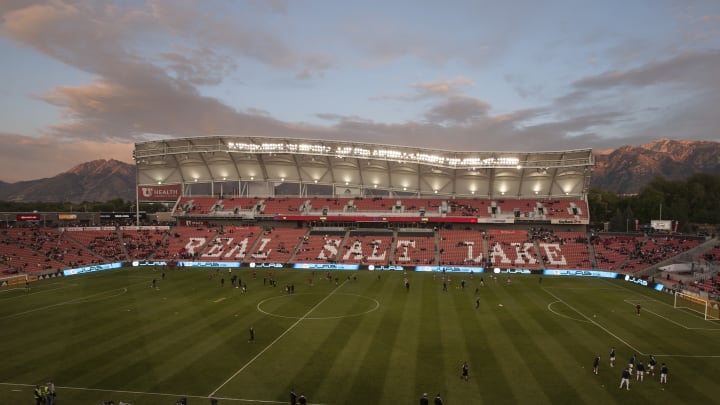 Real Salt Lake have named John Kimball as club president on a multi-year contract.
Kimball first joined the organization as interim president, and oversaw the transition of club ownership to David Blitzer and the Smith Entertainment Group in January.
"We very much want to acknowledge the phenomenal job done over the last year-plus by John Kimball and the entire staff, as this team of people are obviously committed every day to building a world-class organization, winning championships, investing in the growth and success of the sport at all levels," Blitzer said in a release.
"John has demonstrated great leadership while running the club and we're excited to make his appointment as president official. RSL is an amazing asset to our community and with a strong team on the pitch and a loyal and passionate fan base, we know the club is in a great position to continue to thrive," Smith said.
Kimball played an integral role in the club's development, increasing growth in ticket sales, corporate sponsorships and community relationships. 
"It's such an honor to work with this club, its amazing fans and our new ownership to carry on the incredible legacy of Real Salt Lake," said Kimball, an original RSL employee when the club was established in late 2004.
"When MLS Commissioner Don Garber introduced David Blitzer and Ryan Smith's Smith Entertainment Group as new RSL ownership, we witnessed the immense amount of pride regarding our place in Utah's sports landscape. We know we are just scratching the surface of what we can accomplish, how we can motivate, and our place in various local, national and international soccer and corporate communities."
RSL saw a shocking MLS Cup run in 2021, becoming the underdogs in the West before ultimately losing to Portland Timbers in the Conference finals.
They are set to kick off the 2022 MLS season on February 27 when visiting the Houston Dynamo at PNC Stadium in Texas.
Source of the article